Posizioni aperte in LIFTT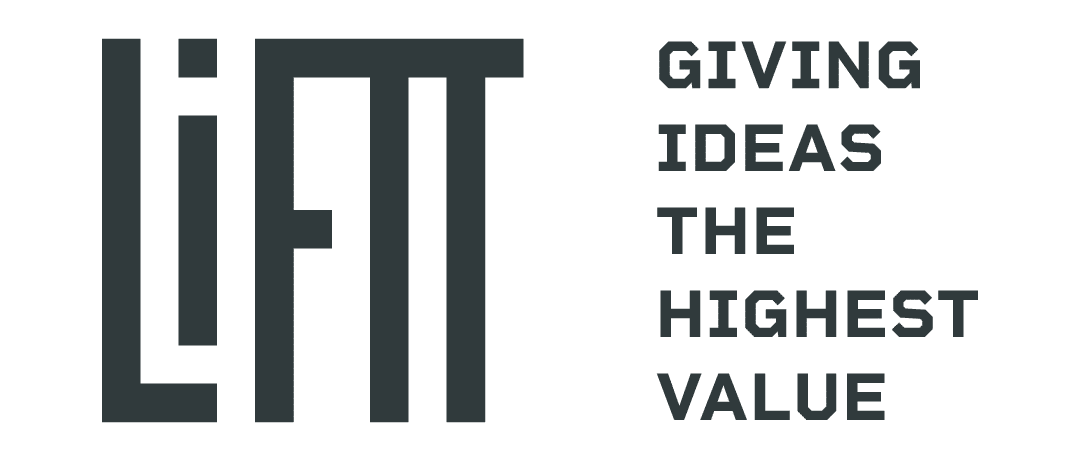 LIFTT S.p.A Project Manager
Role Description
Reporting to the Head of Project Management, s/he is responsible for overseeing projects implementation to ensure the growth of the companies participated by LIFTT, having direct responsibility for assigned programmes.
Programs areas:
Digital Technologies (mention Ref. LPM005)
Experience and Qualifications
The candidate should have a Bachelor's degree as well as working experience for a major company or division of a large corporation.
Fluency in English is essential.  Project Management Professional (PMP) certification and good communication skills are desirable.
Further details
Place of work: Torino, Italy
Contract: full-time permanent contract
Yearly gross salary: according to experience
How to apply Candidates should send their application (Curriculum vitae and Cover letter) to info@liftt.com mentioning the role they are applying for.
Posizioni aperte tra le nostre start-up

In Usophy, we have thousands of e-books with high volume search. You shall make users find on Usophy the books they are looking for on Google. In order to observe Usophy's positioning state of art, why don't you take a look at keyword research/online ranking data platforms?
You will be responsible for the overall search strategy in ensuring astonishing organic traffic. More specifically, you'll get to:
Monitoring search algorithms set by search engines to keep up with changes in the SEO landscape
Indexing
Analysing keywords and SEO techniques used by competitors
Identifying powerful keywords to drive the most valuable traffic
Well, hope to talk to you soon!
How to apply
Candidates should send their application to info@usophy.com mentioning the role they are applying for.
in Usophy,
– You will take part in thinking and building an outstanding user experience
– You will take ownership of your role and contribute actively
– You will work with young minds in a very agile environment
– Write high quality code with clean architecture and use common code patterns
Tech Stack requirement
Backend
JS
MongoDB, Mongoose
Express
GraphQL (Apollo)
DevOps
Gitlab CI
Kubernetes
AWS EKS, S3, Cloudfront, Lambda, ECS
Frontend
React, Redux
Svelte
Altre tecnologie utilizzate:
Very nice to have
code versioning tools (GIT)
RESTful APIs, JSON
JavaScript and ES6+
ReactJS and CSS/SCSS
Well, hope to talk to you soon!
How to apply
Candidates should send their application to info@usophy.com mentioning the role they are applying for.

Endostart srl, società attiva nello sviluppo, produzione e commercializzazione dispositivi medici, ricerca un ingegnere con laurea in Ingegneria Biomedica – Meccanica – dei Materiali – Gestionale, con formazione o esperienza in ambito di ricerca e sviluppo di dispositivi medici.

Sede Legale Azienda: Via delle Regioni 265, 50052 Certaldo (FI)
Sito Web: www.endostart.com
Offerta:
Luogo di lavoro: Certaldo (FI)
Tempo pieno
Tempo indeterminato (da valutare eventuale contratto libero professionale nei primi 4 mesi)
Inquadramento contrattuale: commisurato all'effettiva esperienza maturata
Attività richieste
Attività principali
Ricerca e sviluppo e industrializzazione dispositivi medici in accordo al sistema di qualità e agli aspetti regolatori
Sviluppo e conduzione di metodi e strumenti di test
Altre attività
Utilizzo software gestionale, pacchetto Office e CAD
Implementazione e mantenimento sistema qualità ISO 13485
Supporto all'attività regolatoria
Conduzione dei processi di certificazione e registrazione dei prodotti
Validazione di processo e verifica di funzionalità
Controllo di qualità
Sviluppo, programmazione, coordinamento e controllo dei processi di produzione
Assistenza tecnica distributori e clienti
Supporto gestione rete di fornitori
Formazione della rete commerciale
Competenze e profilo ricercati:
Buona conoscenza della lingua inglese
Proattività e flessibilità nell'esecuzione di attività aziendali diverse
Attitudine al lavoro di squadra e al problem solving
Possibilità di trasferte in Italia e all'estero
Automunito
Invia la tua candidatura a:

Torino o Remoto in Italia
Siamo una PMI innovativa specializzata in Edtech. Pionieri della didattica digitale in Italia dal 2011, creiamo e sviluppiamo prodotti B2B e B2C.
Farai parte di un team interdisciplinare che lavora in sprint settimanali usando Slack per coordinarsi e Trello per tenere traccia dello stato delle lavorazioni. Rilasciamo in produzione le nostre applicazioni quando serve (spesso!). Se possibile evitiamo i meeting che non servono.
Cosa farai
Collaborerai con gli altri sviluppatori backend e frontend
Implementerai le nuove funzionalità e risolverai i bug nella nostra applicazione Django
Farai review del codice degli altri sviluppatori ed aggiornerai il tuo codice con il feedback ricevuto
Parteciperai alla definizione delle funzionalità portando il tuo punto di vista nella discussione
Il tuo profilo
Ti piace programmare
Scrivi i test e sai perché sono importanti
Capisci che un prodotto è più della sua componente tecnica
Requisiti
Solide basi di programmazione
Buona conoscenza di Python e Django
Hai esperienza nella progettazione di database (noi usiamo PostgreSQL)
Sei a tuo agio con git
Capacità di lavorare con gli altri in modo asincrono
Cosa offriamo
Contratto full time tempo indeterminato editoria (~38h)
RAL commisurata al livello di seniority
Computer aziendale
Biblioteca aziendale con libri tecnici, fumetti, saggistica e giochi da tavolo
Budget per conferenze, corsi e libri
Invia la tua candidatura allegando il tuo curriculum vitae a hiring@maieuticallabs.it

Company overview:
Drivesec is an innovative startup based in Turin that is developing an innovative security platform to test and validate security features of IoT devices.
Drivesec has been founded with the aim to improve, with turnkeys solutions, the security of Data, Communications and Systems. Solutions are designed for all kind of systems including IoT (internet of things) devices.
Role description:
We are looking for passionate, determined and proactive engineers to fill Drivesec's needs in the CHIEF TECHNOLOGY OFFICER. In this position, you will be responsible of the definition and development of security software for embedded devices.
In particular, you will be responsible to:
Coordinate and grow the tech team (internal and external)
Define technical solutions and strategies
Coordinate and manage R&D activities and budget
Deliver customers' projects
Design, develop and launch Drivesec's secure remotization platform
Analyze potential opportunities to patent Drivesec Solutions
Manage the operations of the platform
CTO will work in strick coordination with the company's CEO (reporting directly to him), responsible of Business Development and responsible of sales.
The team needs to grow in size and skills.
Opportunity to grow inside the company and be the coordinator of a team focused on building performing products for industrial technologies with passion and smoothly.
Our team is made of professionals with backgrounds as researchers, senior analysts and project managers that decided to gather and to exploit the opportunities of this market.
Job related information:
Salary range proportional to the level of seniority + inclusion in a stocks option plan
Location: Turin (Italy)
Language: English (B2+), Italian (B2+)
Mandatory skills:
Project management and technical leadership;
R&D management and financing;
SW platform design;
Agile methodologies;
Experience in SW engineering domain;
Automotive protocols and standards (e.g. CAN, J1939, UDS, XCP)
SW design methodologies, requirements management tools.
Preferred skills:
Knowledge of C/C++ programming languages;
Knowledge of Secure architectures based on Secure Elements;
Experience on the management of digital certificate and cryptographic material;
Security devices (secure element), protocol, algorithms and tools;
Secure programming.
If your skills are aligned to our expectations, please forward your resume and motivation letter to AM@drivesec.com or GFC@drivesec.com