Categories: Education
MAIEUTICAL LABS
Midwifery for knowledge
Maieutical Labs is an innovative SME specializing in edtech. It carries out consulting, prototyping and development of digital platforms dedicated to learning. In 2016 Maieutical Labs created its first B2C product, Alatin Academy (www.alatin.it), a Latin trainer for high schools, inspired by Anglo-Saxon "Mastery Learning", which was followed in 2018 by Itaca ( www.itaca.academy), dedicated to the Italian language, and in 2020 Alex (www.alextutor.it), a tutor for text reading and understanding.
With double-digit annual growth, 80,000 active users and over 12 million exercises delivered every month, the Academies today represent the largest digital platform in the humanities area in Italy.
The vision of the company is to revolutionize the student's educational experience, maximizing the effectiveness of the course of study for all interesting players: students, teachers, parents, managers.
Creating adaptive digital tools capable of satisfying the changing dynamics of the educational process, from the recovery of the training pact to digital literacy, from certification of skills to European standard assessments (INVALSI, PISA): this is the Mission of Maieutical Labs.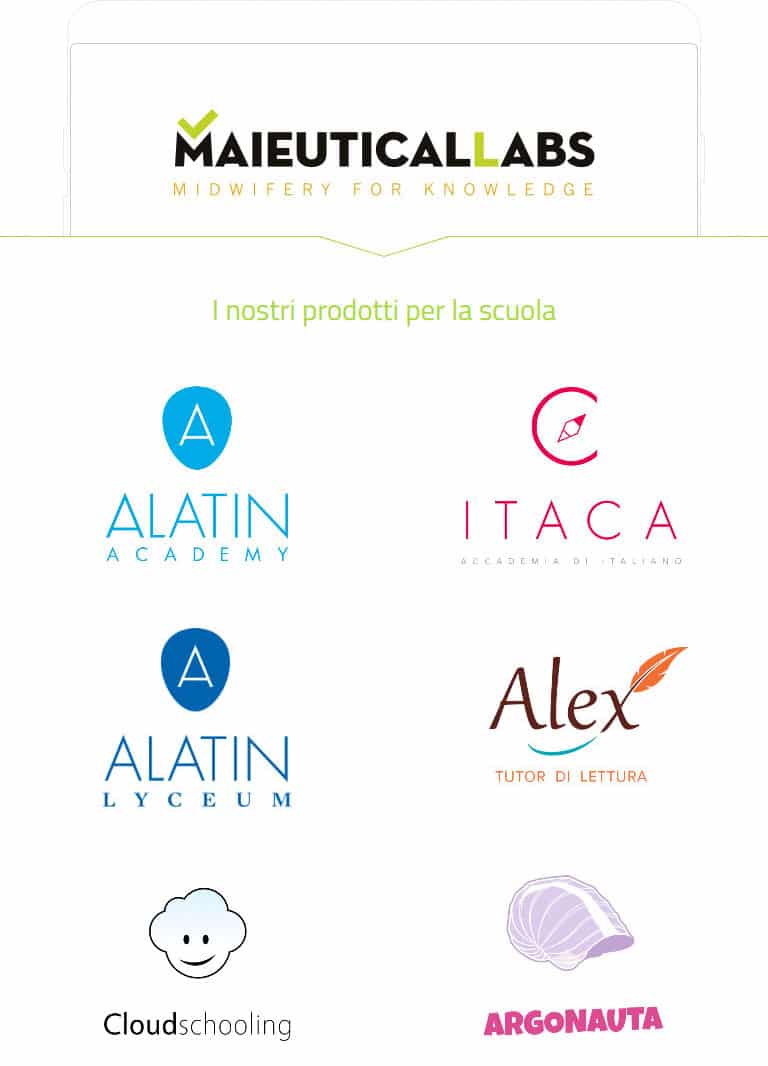 Round
1° LIFTT Investment
Date: 27/11/2020
Status: Completed
Development phase: Start-up
TOTAL funding: ~ 550 k€
LIFTT funding: 350 k€